Vehicle Lettering
Create lettering for your vehicle in minutes!
Car
Create just about any wording you want to adhere to your sunroof, windows, or body panels on your car. Our lettering sticks great and we give you the tools to create something unique.
Truck
No matter if you need some rear window glass or tail gate lettering our product will meet your needs. We provide vinyl lettering to both commercial and residential truck owners.
About
All lettering is pre spaced and covered in easy to apply transfer tape. Our vinyl is fully compatible with vehicle windows and clear coats. We use 6 year outdoor rated vinyl suitable for sustained outdoor placement. See our help section for more information.
Vehicle WindowsWindshield, Back Glass, and Rear Window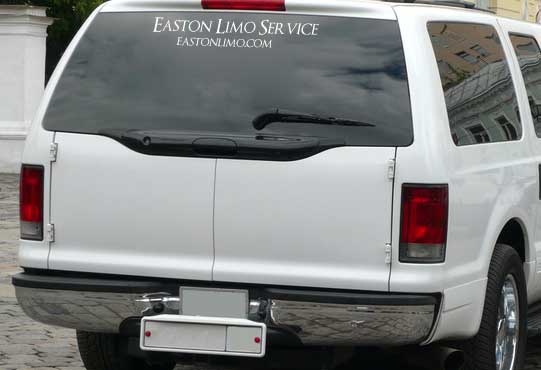 The rear windshield is one of the best places to advertise your business. Our online vehicle lettering tool lets you create your own graphic right on our site.
Create Windshield Lettering
Fonts and Colors
Here we list out all of the colors we offer on the entire site.
Browse Colors
Browse through the fonts we have available.
Browse Fonts
Commercial (Fleet)
Have commercial vehicles that needs lettering such as a semi, panel truck or similar? Use our online tool to create a text based logo for your company in vinyl. Looking for D.O.T. Numbers?
Trailer
Trailers make great moving billboards. Installing vinyl on a trailer is usually pretty easy since the surface is mostly flat.
Vans
It is extremely common for service companies to use vans such as panel vans, sprinter vans, and box vans. These are great utility vehicles and also double as a great surface to advertise your company! Don't forget your DOT Numbers.
DOT Number Kits

We have a complete US DOT number section on our site specifically so you can create your own DOT number kits quickly and easily. We have templates for US and State DOT numbers, G.V.W numbers, MC/ICC numbers, and packages so you can include your business name!
Browse DOT Packages
Police, EMS, and Fire Trucks
With our online lettering tool you can design decals for your town's Police, Fire, and EMS vehicles. For fire departments we stock and nice gold leaf replicathat is common on fire trucks.
Get Started

The graphics are great! They were easy to apply and having them domed was well worth the money. The turnaround time and shipping was super fast also!
I love these numbers they were easy to put on and look great. Thank you!
Good quality product and fast service.